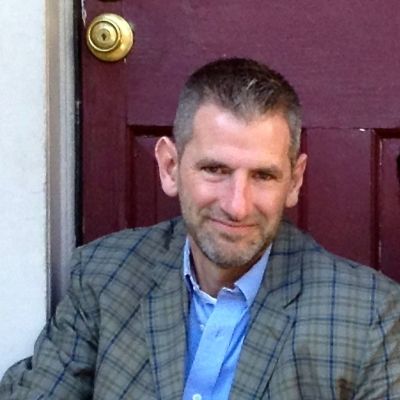 Paul Skilton-Sylvester
HelloMundo LLC, University of Pennsylvania, Children's Literacy Initiative
Philadelphia PA
About Me
I teach at the University of Pennsylvania in Urban Studies/Education, am educational consultant, and social entrepreneur. I'm the Founder, CEO and janitor for HelloMundo (see HelloMundoInfo.net) an internet start-up that will be a network of everyday people, all over the world, willing to appear via video chat to classrooms and living rooms in other parts of the world.
I live in Philadelphia and am a divorced dad of twin 13 year old daughters, but I grew up in an all-white suburb on the edge of Detroit—a dividing line that one history of the suburbs calls "the most segregated place in America." The racial segregation and inequality was what first got me interested in education, and started me on a lifetime of learning across borders, both within the United States and outside of it.
My first work with children was at a soup kitchen youth program in Detroit. Later, I did recreational work with kids in Spanish Harlem while doing a masters in education at Bank Street College, and then in taught fourth grade and special education in urban schools of Boston. After moving the Philadelphia, I taught third grade in North Philadelphia until leaving to do my Ph.D. at the University of Pennsylvania in the anthropology of education (the study of the role of culture in education). After getting my Ph.D I returned to teaching elementary school, again in North Philadelphia.
Following this I coordinated the urban focused teacher education program at the University of Pennsylvania, leading the urban focused elementary program that included a component in which students studied the neighborhood of the school where they would be student teaching and then wrote a curriculum building from the assets of that neighborhood. After eight years at Penn, I left to become Dean of Faculty at the Wissahickon Charter School–an urban, environmentally focused K-8 charter school in Germantown. All of these experiences impressed upon me how much we can learn when we find ways to cross the boundaries that divide us.
A year ago, my wife, twin daughters and I lived in a town in the cloud forest region of Costa Rica. Along with teaching courses on-line, I was doing research on environmental education and acting as a consultant to a school and a rain forest reserve.
Since I got the idea for hellomundo it has been hard to think of anything else—a lot like being in love.
*If you're interested in seeing examples of my writing here are two links:
http://www.hepg.org/her/abstract/346
http://www.jstor.org/discover/10.2307/3699424?uid=3739808&uid=2129&uid=2&uid=70&uid=4&uid=3739256&sid=21100991144223
Contact Details
Comments
Log in to post a comment.